Enjoy our 2010 and 2011 games!
There will not be a 2012 game this year. No new F1 games are under construction at the moment. Feel free to enjoy our nice and ugly games from the 2010 and 2011 season!
One year since my great weekend at Spa.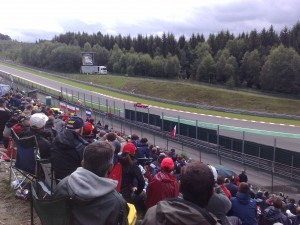 August. F1 summer break. What to do on sundays? My advice: use your time to book tickets to the upcoming Spa weekend in Belgium. I was there one year ago with a friend and it was really a blast. First live F1 impressions for me and my buddy and a weekend filled with loud engine sounds, festival feeling on the rural country fields and, last but not least, nice Belgian beer and sausage in the misty Ardennes hills. It didn't cost so much either. We took Ryan Air from Sweden to Germany, booked a cheep rental car and stayed at a small hotel (imagine "Fawlty Towers" with John Cleese) at the German border. I think it costed no more than 350 Euro totally per person. We had bronze tickets (no seats) but that was really suitable for the big track. Didn't miss anything. So, if you are waiting for F1 2011 games or just have a general abstinence for F1: Get up from the sunday race coach and get yourself some nice F1 tickets!
F1 Game graphic designers wanted!
Have you played the game and thought: "Hey, I can do better graphics than that!". Well, here is your chance. We need enthusiastics for the upcoming F1 2011 Race Track release. The feeling of the game will be alike the Beta (demo-download), but we'd like more objects for the game (such as trees, buildings, things around the track…). Please contact Emil on the forum and he'll give you further instructions. Are you new to game designing? Don't worry, it's really easy

F1 2011 Race Track Release in August.
Due to monumental changes in game engine, the full F1 2011 Race Track game will be released some time in August. Feel free to enjoy the Betas meanwhile, while you're dreaming of pixelated 24 car races in the late summer evenings. Ahh…
Next F1 game 2011 Beta coming soon.
You are probably waking up in the middle of the night thinking: "When is the next F1 2011 Race Track Beta game coming?". Have patience people! We are working on it. Hopefully soon in July you can do your next f1 game download and feel the pixelated rush of driving Montreal, Valencia and Silverstone.
New f1 2011 game Beta 5.51!
Do a F1 game download and get the free Beta 5.51. This beta is almost ready XD and includes the circuits of Turkey, Spain and Monaco. The developing team is out travelling this weekend so you'll have to live with the small bugs 'til then. As usual, we greatly appreciate all bug-tips in the forum (thanks Fixer btw for all help!). So what are you waiting for?! Do a f1 2011 game download right now people!
3000 f1 gamers has made a 2011 f1 game download!
The 3000 limit is now overcome (May 1). Wow. Thanks all f1 gamers for downloading the Beta 3.39 and chatting on the forum! The swedish/dutch-two-person crew are working their asses of to get the new Beta out really soon. Hopefully a new F1 2011 Beta release before F1 in Turkey. So, be a true F1 game gentleman/lady: donate all your money so we can celebrate and then do a new F1 2011 download! Cheers!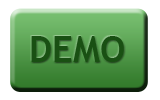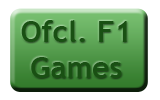 New f1-game-download.com game record! 1000 downloads of 2011 Beta game!
It's really great news! Over 1000 f1 gamers has up 'til April 14 made a f1 game 2011 download and downloaded the new Beta 3.39! We appreciate the feedback on our forum. Don't be a pixelfobic, do a f1 game download you to!
F1 2011 Race Track reaches 500 downloads!
The scandinavian servers are are reaching magma temperatures! After release of Beta version 3.37 in March 22, the number of gamers who has made a f1 game download (2011 game 3.37-39 Beta version) is 550! Dear F1 gamers, please visit the forum and tell us what we can add (or do better) for next 2011 game release.
F1 2011 Game "Race Track" Beta is here!
Finally! Please try out the new F1 2011 Timetrack PC game. This game is a Beta verion and features:
- Australia, Malaysia and China tracks
- All 2011 teams and drivers
- New graphics and engine sound
- New rotation view
We hope to add a race mode in a later stage. Meanwhile: Enjoy this cool F1 2011 Beta demo! Do a f1 game download right now!
/Emil and Jeroen
F1 2011 Game download coming soon!
It's to good to be true! Expect a brand new F1 2011 Game demo game in March. We're working on "F1 2011 Race Track" now and there will be several news to enjoy. Rumors has it that there can be real races included… Anyway, the development has just started so please share all your brilliant ideas with us on the forum "Your Opinion". We lift our small hats in gratitude! F1 game download 2011 is here to stay

F1 2010 Timetrack Full Game released!
Watch gameplay from the game F1 2010 Timetrack or do a free F1 game download…

F1-Game-Download.com gives you F1 2010 Games
F1 game download!
This page gives you F1 games 2010 in a true 80's retro style with cool music and graphics.  There's  one big full game demo (66Mb) and several free minigames to download. View the F1 2010 Timetrack trailer here below: —

—
Finally! The full game is ready for you to purchase, download and enjoy! You can still download the single demos for free, but if you like the new supercool  F1 2010 Timetrack FULL GAME (and help us keeping the production going) here is what you get for 6 3 Euro only: – All 19 Time Track games in one game! From the first circuit if the 2010 season (Bahrain) to the last one (Abu Dhabi).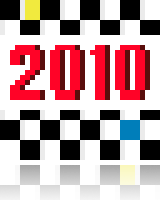 – Updated circuits with timing, minimaps, highscore and latest graphic applied to all tracks! – A brand new F1 2010 Bahrain Track! – A new and nice looking interface! – Weather changes! – New better sounding soundtracks (18 Midi + 18 real audio)! F1 2010 Time Track FULL GAME will is available NOW
! —
Italian Grand Prix Monza 2010 out now!
Try some laps at the classic italian Grand Prix circuit Monza! Featured with new AI cars (Hamilton, Barrichello, Kubica, Massa and Vettel) and a freshly composed soundtrack, this new also gives you the possibility to drive with W,A,S,D-buttons. Long live the left-handed! —
F1 Spa Grand Prix is the new shit!
With help from the dutch coder "mr. Blonde Llama", F1 Spa Grand Prix takes a giant leap into the racin game future (or present?). The new game features:
Cool minimap!
Epic soundtrack!
Highscore table!
Timer with milliseconds!
Better kerb charcteristics!
Don't be afraid: do a fast F1 game download and be up and playing in 20s! —
F1-Game-Download is beginning to take form!
Several people have visited the forum and even more are downloading F1 game 2010 from this page. In july this page was recommended by a major swedish car magazine. Great fun! —
News in Spa F1 game 2010
Are you waiting for the next F1 game download to come? Right now I'm working on F1 Game 2011 Spa Franchorchamps 2011. Free to download soon. Because there are some weeks vacation in the F1 circus, I will have some time improving the new game. There will hopefully be som nice news in F1 Game 2010 Spa Franchorchamps. Improved lap timing and is something I'm trying to work out now for the new F1 game that you can download soon. Wouldn't it be nice to see the milliseconds ticking while taking a turn in the Spa forrest? I haven't started writing the music yet, maybee someone has any ideas of what F1 Game music sounds like in Belgium? Perhaps some synthy Jacques Brel 3/4-electro sound? Hmm… Please visit the "Your Opinion"-forum on f1-game-download.com between your downloads and give me your finest tips and ideas of this F1 game 2010! I try to answer as soon as I possible. (aug 2010) —
F1-game-download forum is F1!
Since the beginning of F1-game-download.com some small game improvments has been added to this f1 racing game thanks to the suggestions from people on the "Your Opinion"-forum. One thing that made the game flow better was the kerbs change in the Hungary game. Now the cars doesn't stop on the kerbs quite as much as they did in the earlier games – this making hitting the apex (to do a curve properly) more easy. Download F1 Game 2010 Hungary  and see for yourself… (aug 2010) —
This site is finally ready!
Feel free to download the F1 games for free,  have a look at the cool media and listen to the MIDI music, follow the game progression in the diary or say something in the  "your opinion"-forum. (july 2010) There is now a sacred place for this nice F1 game 2010: F1-game-download.com! Go Pixel! —
About F1 Game Download (written 2010):
This is the homepage for people who like to download, play and develop retro F1 games based on the present season (2010). The developer (me) is a guy from sweden who likes F1, retro games and composing unnerving MIDI music. Just press any of the game icons to the right and do a F1 game download! My goal this year is to make one cool Time Track game per circuit in Formula One 2010. There will be 19 games to download free. My goal is also to make corny midi F1 music to every game and make the music feel like the circuit's nation. Because it's the first time I make a game, a lot of time and work will be put on the circuits, music and the basic game physics this year. Perhaps, if people (including myself) tend to like and download the games, I can focus more on game experience for the next season (2011). That would be great fun… Please use the games for free and please contact me if you have ideas or questions! Download F1 game and play F1 Game 2010 in 20 seconds!