F1 China 2010 game – download free PC game
F1 China 2010, download game!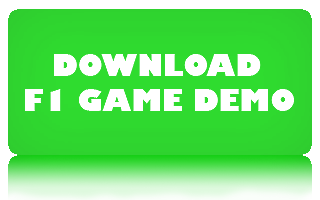 Here is the game for F1 China 2010. Its free, ugly and fast!
F1 China 2010 Game is the 4th pc game in the F1 series 2010. This game offers some great news compared with earlier Bahrain, Australia and Malaysia F1 2010 games. In this game you can choose which team you want to join and which player you want to drive as (in the earlier F1 2010 games you could only drive as Ferrari). Each driver has his own characteristics and team and helmet colours. Some drivers has higher speed, some favours braking tactics and some may have better steering abilities or better acceleration. It's up to you to try it! Download F1 China Game 2010 and find a driver that works with your personal driving style. Enjoy!
The instruments used for the music in F1 China 2010 are modern instruments mixed up with chinese and estern instruments. The major pentatontic is used in harps and xylophone and makes a nice asian atmosphere. Later the cool synth are added but with the same melodies as in the beginning. As usual, I use Sibelius Notation software when I compose for these games. Hope you'll like it.
What happened in the real F1 China 2010 race? Redbull stared 1st and second, but in the end it was Maclarens Button and Hamilton who was 1st and 2nd. Rosberg made the Mercedes team happy with a nice 3rd place. Alonso got a drive through for jump starting and the wheather was rainy…
Some info about the real Shanghai 2010 F1 China track (from bbc.co.uk):
"Lap length: 3.387 miles
Race laps: 56
2009 winner: Sebastian Vettel (Red Bull)
First grand prix: 2004
Fascinating fact: Until 2009, Spain's Fernando Alonso had never finished lower than fourth in the five races in Shanghai, making him the most successful driver there, just ahead of Kimi Raikkonen. The Finn, who has switched to rallying for 2010, has only once failed to finish in the top four, in 2006 when he retired."