Italian Grand Prix Monza 2010 Game
Italian Grand Prix Monza 2010, download game!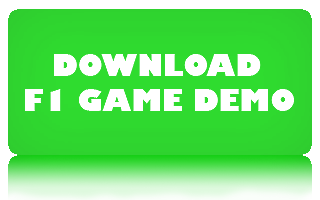 Here is the game for Italian Grand Prix Monza 2010. Its free, ugly and fast!
Italian Grand Prix Monza 2010 Game is the 14th pc game in the F1 series 2010. Based on the coding news introduced in F1 Spa 2010 by dutch coding equilibrist "mr. Blonde Llama", the Italian Grand Prix Monza 2010 game features many news for the player to enjoy:
More precise timer that counts milliseconds!
Recorded highscore!
Monza Minimap!
Well modelled almost-authentic Italian Grand Prix Monza chicanes!
Italian Grand Prix Monza specially written soundtrack!
Better kerb characteristics!
Possible to drive with W,A,S,D-buttons!
All these news makes Italian Grand Prix Monza 2010 a better game and gives the player a more enjoyable racing experience. Thanks a lot mr. Blond Llama! The game itself isjust as the Monza grand prix: fast long roads combined with the typical narrow chicanes of Italian Grand Prix Monza. When I tried the game for some laps, I noticed that cars with high top speed (such as Sewtil, and Roro Tosso cars) certainly produce fine lap times on this track. But once again, it's up to your driving style…
The music for Italian Grand Prix Monza Game 2010 is as usual specially composed for the game. I started with some baroque sounding ideas with harpsicord and timpani i 6/8 and developed ideas around a simple minor chord progression. To gain som "heartbeat increase", I gradually raised the tempo towards the end of the score. As usual I used Sibelius Notation software and used simple General Midi sounds to get the nice corny touch that marries the pixelated graphics so well. It's possible in Sibelius Notation to use better sounds (Sibelius Essentiel sounds), but I think the game needs a proper graphic facelift before doing that. Perhaps it will sound more authentic in a future Italian Grand Prix Monza 2011 game?
What happened in the real Italian Grand Prix Monza 2010? Well, a summary will be written here after the race!
Some info about the real Italian Grand Prix Monza track (from bbc.co.uk):
Venue: Monza
Date: Sunday 12 September
Lap length: 3.510 miles
Race laps: 53
2009 winner: Rubens Barrichello (Brawn)
First grand prix: 1922
Fascinating fact: Nicknamed the Pista Magica in Italy, Monza is the quickest circuit in F1, with cars reaching a top speed of 215 mph on the long pit straight."