F1 Spa Grand Prix 2010 Game
F1 Spa Grand Prix, download game!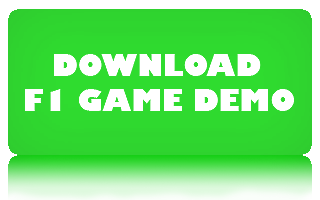 Here is the game for F1 Spa Grand Prix 2010. Its free, ugly and fast!
F1 Spa Grand Prix 2010 Game is the 13th pc game in the F1 series 2010. Thanks to dutch coding oracle "mr. Blonde Llama", the F1 Spa Grand Prix 2010 game features many news for the player to enjoy:
More precise timer that counts milliseconds!
Recorded highscore!
Minimap!
Cool forrest grapics!
Epic new matrix-sounding soundtrack!
Better kerb characteristics!
All these news makes F1 Spa Grand Prix 2010 a better game and gives the player a more enjoyable racing experience. Thanks a lot mr. Blond Llama!
The music I wrote for this game has a lot of Matrix to it. It blends electronica with string quartett and grows in intensity and tempo over time to reach a bombastic peak. Spa Grand Prix is one of the most classic races in the F1 circus and I felt it deserved a epic sounding score that lets the player feel true excitement even in a pretty simple racing game like "F1 Spa Grand Prix 2010 game".
What happened in the real F1 Spa Grand Prix 2010? Drama, drama, drama! My and my friend went to Belgium this weekend saw the race. A great experience

! Webber had pole but lost it to Hamilton followed by Button, Vettel and Kubica. It rained sporadious and the track shifted constantly from dry to lightly humid. Vettel made once again a big mistake and ran into Buttons behind in the beginning of the race. Barrichello crasched into Alonso, forcing Alonco into the pit. Rosberg and Schumacher fought for the sixth postition and Nico took it in the end. Well the rainy/sunny Belgian weather forced the teams to do many tyre changes wich was interesting to follow. Alonso smacked his car afer the camel straight in the end of the race. The safety car got out and made it possible for Webber to catch the leader Hamilton. Hamilton held his position though, maing Webber 2nd and Kubica a well earned 3rd place. The polish fans were very happy and stood later after the race outside Renault's pit and shouted "Robert Kubi-ca! Robert Kubi-ca!" for almost an hour in the rain. Kubica must have been with media though because he never came… Here are some film from the race taken with my camera:
Spa 2010 (9mb film)
Some info about the real F1 Spa Grand Prix track (from www.spa-francorchamps.be):
"Since the early 1920s, the Circuit of Spa-Francorchamps has resounded with a thousand and one fabulous tales of those heroic times in which they drove on earth roads at the wheel of awesome machines.
Conceived by Liège aristocrats within a magic triangle between Francorchamps, Malmédy and Stavelot, its route through the magnificent scenery of the Ardennes has taken on a force of character that has stood the test of time.
n 1939 human imagination gave birth to a unique bend. Raidillon – Eau Rouge was to become famous throughout the world, the cynosure of every driver. As motor sport has evolved, the circuit has always been kept up to FIA requirements in terms of safety over the most prestigious competitions such as Formula 1 and Endurance Sportscar Racing. It has gone back to its roots with the Sports Prototypes. It is looking boldly toward the future and new formulae. At the crossroads of Europe, it is the driving force behind an entire economy and a perfect host site for any promotional activity.
Length : 7 km, 3 meter et 95 centimeter
Lap record : M.Schumacher 1′43"726 (2002) (241,837km:h)"