Download the F1 2011 Game + old games!
F1 2011 Race Track Beta 3.51 – Press green button below.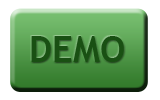 F1 2010 Timetrack Demo – Press the big green button below.
The demo is 66 Mb and lets you try all tracks and all drivers. Please have patience – it may take some minutes to download.

Minigames: Press the icon of the demogame you want to download.
The demogames are max 10 Mb – get ready to play in 30 s!
Click here to buy Full Game 2010.