Hungaroring Hungarian Grand Prix Game 2010
Hungaroring f1 game!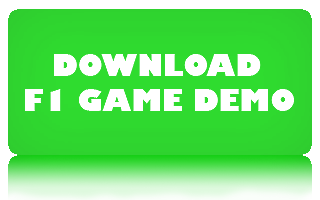 Here is the Hungaroring hungarian grand prix game 2010. Free!
F1 Hungary 2010 Hungaroring is the 12th pc game in the 2010 F1 series. I really had to hurry with this Hungaroring circuit. I had just come home from a two weeks summer vacation when I realized that the Hungarian grand prix was just one week after Hockenheim GP (not the usual 2 weeks between)! Therefore ther's not so many news in this game but I hope it works fine anyway

. After sitting up all sunday morning the game was out on f1-game-download.com one hour before race start! Drama, drama, drama… Hope you'll like the Hungaroring game though:)
Because of the lack of time I made it easy for myself and used one of my old songs Arabesqua Droppar (Arabic drops) as background music for Hungarian Grand Prix Hungaroring game. It's really a song about oil recorded by the swedish student big band Tongångarne but I thought that the tempo and intensity fitted well with this racing game. It's actually a funny coincidence that the original song deals with the global oil situation… Who knows – maybe sometime the F1 circus will become more enviromentally friendly? Whatever happens, this music works pretty well for the Hungaroring game

So what happened in the hungarian grand prix? Vettel took as pole as usual but ended 3rd due to a stop and go penalty when not keeping the distance behind safety car. Mark Webber won happily at Hungaroring and was followed by Alonso on 2nd. Schumacher almost pushed Baricello into the wall and there where great turbulence in the pit when almost all the cars came in simultaneously. Tyres flew in the air and one Renault driver (I think it was Kubica) hit Force India's Adrian Sutil when driving out from standing still. Drama, drama, drama.
Some info about F1 Game 2010 Hungarian Grand Prix (from bbc.co.uk):
"Lap length: 2.722 miles
Race laps: 70
2009 winner: Lewis Hamilton (McLaren)
First grand prix: 1986
Fascinating fact: Damon Hill produced one of the most famous near-wins in F1 history in 1997, passing Michael Schumacher and Jacques Villeneuve to take the lead in his unfancied Arrows. But he suffered a mechanical failure after the last round of pit stops and had to settle for second."