Grand Prix Barcelona F1 spain 2010 Game
Grand Prix Barcelona 2010, download game !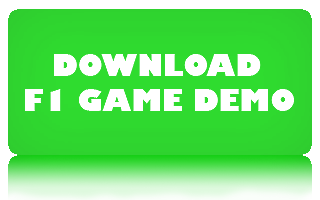 Here is the game for Grand Prix Barcelona 2010!
Grand Prix Barcelona 2010 F1 Spain Game is the 5th pc game in the F1 series. A pretty short and narrow track that is funny to play and easy to download. This game features a nice asphalt that looks really good. The circuit is not made so big but offers great challange because of its narrow track. Download the F1 Spain Grand Prix Barcelona and see for yourself

.
The music for Grand Prix Barcelona game 2010 (F1 Spain) is typical spanish with classic guitar, trumpets and castanets. The nicest part is in the end where the cocky melody slightly changes into a new time signature and an irascible and repeated phrase grows end explodes in a big climax. Even though it's only Midi sounds, this spanish piece is one of my favourite songs!
So what happened in the Grand Prix Barcelona? Red Bulls Mark Webber started and and ended 1st. Home hero Alonso seemed to end in 3rd place but finished 2nd after Hamiltons puncture at the end of the race. Vettel struggled with his brakes but managed to get 3rd place. Not a very exciting race but fun for the home audience when Alonso got 2nd position.
Some info about the real Grand Prix Barcelona 2010 F1 track (from bbc.co.uk):
"Lap length: 2.892 miles
Race laps: 66
2009 winner: Jenson Button (Brawn)
First grand prix: 1991
Fascinating fact: The pole-sitter has gone on to win the Spanish Grand Prix for the last 10 years. The first car on the grid has only failed to top the podium four times in 17 races."